Haha, yesterday was just plain weird. So my parents went to the summer cottage for the weekend and i was left home alone, but i accidentaly locked myself out of my home with no keys. This means my mom had to travel all back from the summer cottage. Oops.
But atleast i got to spend some quality time at the beach with my cousin, who just came back from Denmark.
And in the evening me, Maris and Daniel went to Freedom Square, where the big screen shows football live! Haha, it was so much fun, with all the vuvuzelas and the yelling of the fans. And i do have to meantion for the millionth time, that i absolutely love summer and the current heat-wave, since yesterday at 12 o'clock in the night it was so warm i could run around my shorts and t-shirt and it wasn't cold at all. Or maybe it had to do sth with these few drinks we had there? :D

Hmm. I kinda had the plans to go the beach today, but there are these maaajor clouds passing by at some moments, that spill out tons of rain. Just for five minutes and everythings wet. Oh well, that shouldn't stop me.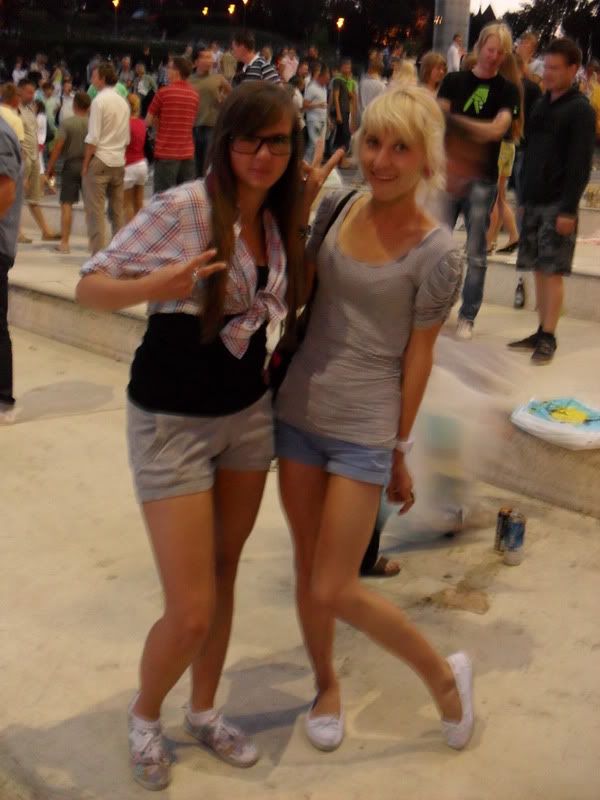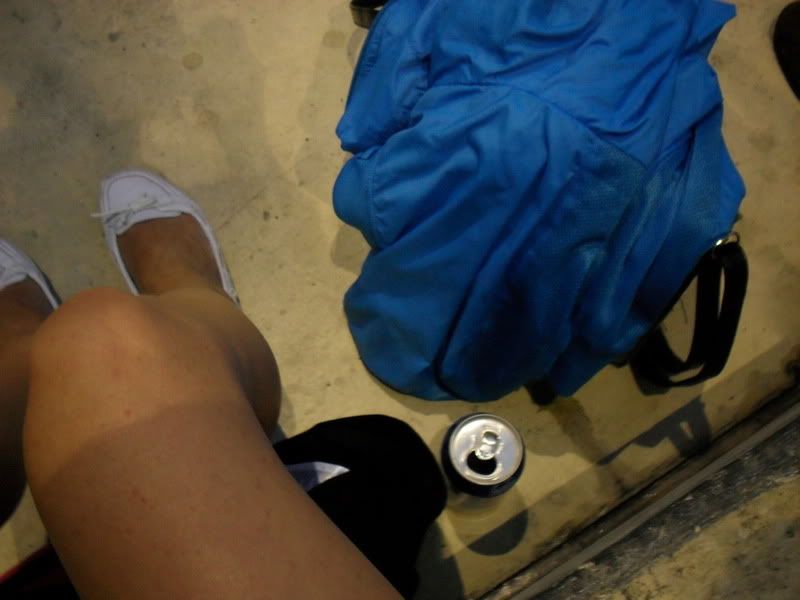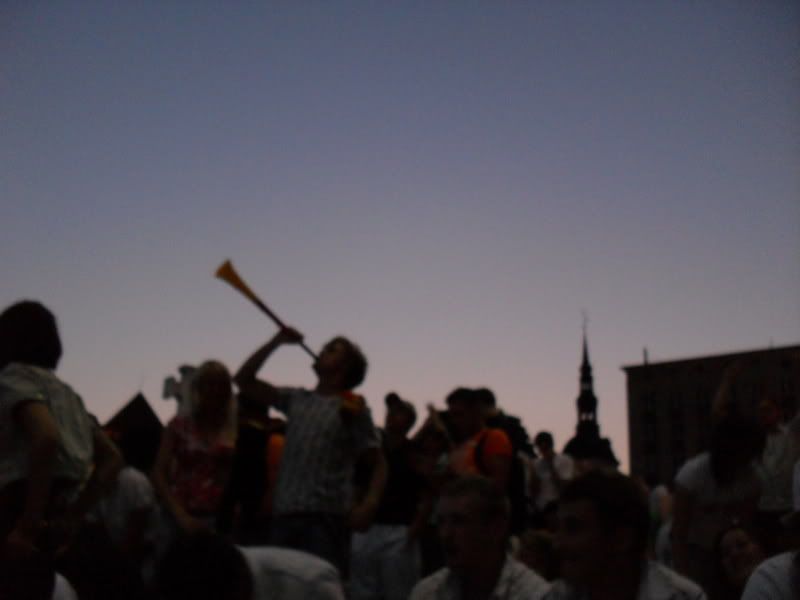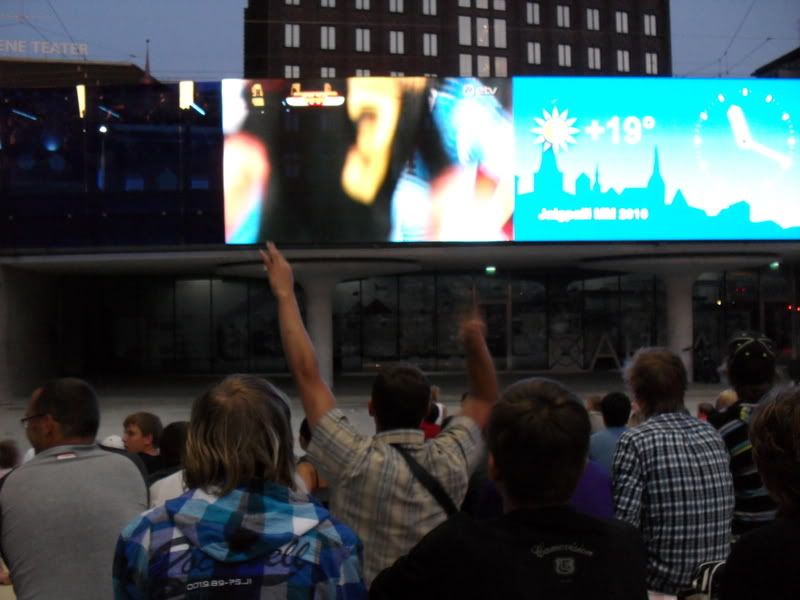 Eilne päev oli nii veider. Mu vanemad sõitsid maale ning ma jäin üksi koju, kuid ma suutsin end luku taha jätta ning võtmed koju unustada, niisiis tõttas mu emps mind päästma, ehk siis ma rikkusin ta puhkuse ära. Ups.
Vähemalt sain päeval seetõttu oma onupojaga rannas kvaliteetaega veeta. Ongi vahva, ta tuli just Taanist tagasi, polnudki teda ammu näinud.
Õhtul käisin Marise ja Danieliga Vabaduse väljakul jalkat vaatamas. Väga fun oli, kogu see melu ja vuvuzelad ja fännide röökimine. Ning mainin umbes miljondendat korda, et ma jumaldan suve ja praegust kuumalainet, sest kell 12 öösel oli endiselt nii soe, et sain rahus lühikestes pükstes ja t-särgist ringi lipata ning mul polnud kordagi külm. Või peitus põhjus paaris joogis, mida seal lürpisime? :D
Hmm, mul oli plaan täna randa minna, aga kohati mööduvad siit pilved, mis paari hetkega tonnide kaupa vihma välja siristavad. Kõigest viie mintsaga on kõik totaalselt märg. Aga nohh, see ei tohiks mind tegelikult takistada.