At first i laughed at that "plastic-bag" mood, that Katy Perry tried to describe, but now... ugh, okay, i get it now.
Really in no mood for anything. Just curl up in my blanket and watch a movie. "Gattaca", that a teacher gave me. I think it will be depressing, but atleast i hope that it will make me happier, cause i'm not in a situation like that :D
Anyway, fuck winter.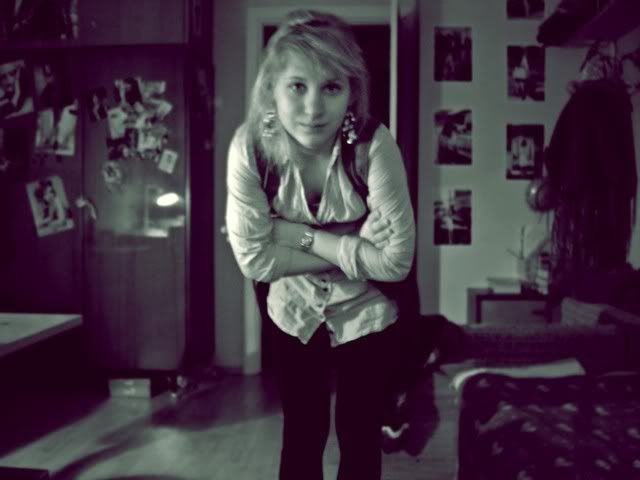 Plastic bags look like this.
Vitamin-bomb color splash.
Yeahyeah, everyone has a set of these earrings. Well damn it, that doesn't make them less cute!!!
Kunagi ma naersin selle "plastic-bag" tunde üle, mida Katy Perry nii nutikalt üritas kirjeldada, kuid nüüd... ugh, ok, mnüüd saan ma sellele pihta.
Pole absoluutselt millekski tuju. Lihtsalt peidaks end teki alla ja vaatakls mõnd filmi. "Gattaca", inkaõps laenas. Ilmselt midgi depressiivset, aga see tekitab minus loodetavasti parema tunde, et ma ise sellise jama sees ei ole :D
Igatahes, persse see talv.