These last few weeks and days i've just been working. Not much possibilities to enjoy my summer holidays, so i'm just haning around in Facbook and eating junk in my free time. Today i had a day off from work, so i went to a morning jog, then rode with my bike to the beach, swam and tanned. Nothing special, i just really don't know what to do anymore, because everyone's so busy or away and no-one will hang out with me :( So maybe it's not that bad, that i'm off to work these next two days.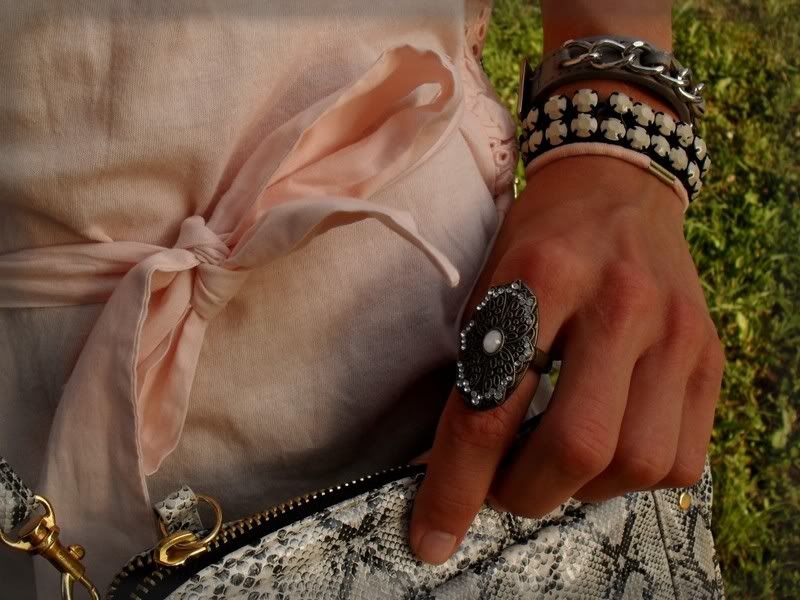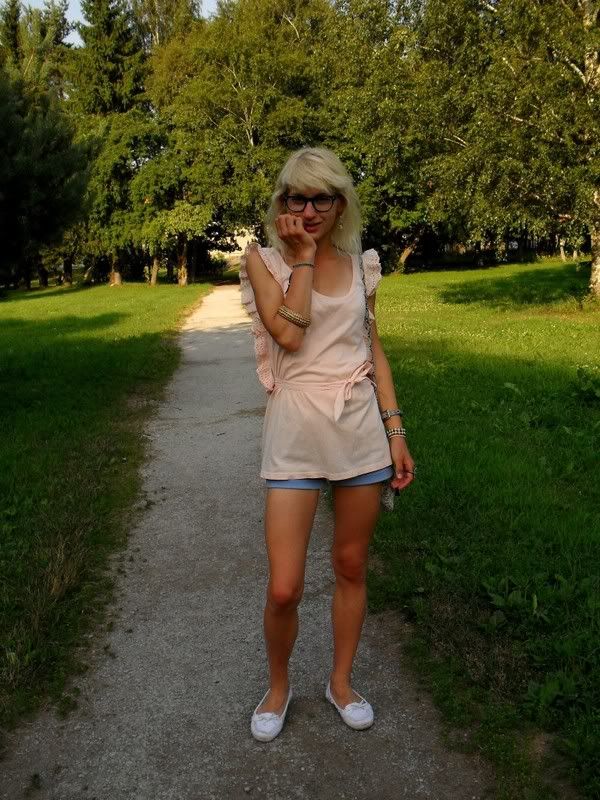 Glasses: Ray Ban, Peachy top: Mango, Shorts: Zara, Shoes: Link, Snake-skin bag: H&M
Paar viimast nädalat ja päeva olen ainult tööl käinud. Pole eriti avanenud võimalusi, et vaheaega nautida, nii et vabal ajal passin feisbuukis ja söön rämpsu. Täna oli lõpuks ka vaba päev, käisin hommikul jooksmas, sõitsin rattaga randa ning ujusin ja päevitasin. Mitte midagi erilist, ma isegi ei tea enam, mida teha, kõigil on juba plaanid tehtud või on nad ära ning keegi ei hängi minuga :( Mõnes mõttes ehk polegi nii paha, et järgmised kaks päeva olen jälle tööl.